The mission of the DC Legendary Musicians ("DCLM") is to preserve, protect, and promote the artistic legacy, contributions and well-being of Washington, DC's professional musicians.  We are a non-profit (501 C3) organization that actively seek to work with individuals, groups, and other organizations working to achieve similar ends.
REBIRTH OF THE D.C. SOUND
For over a century Washington has been a seminal center in the development of American popular music. Legendary figures such as John Philip Sousa, James Reese Europe, Duke Ellington made Washington their home or grew up here. They were members of a community that has continued to produce important musical innovators for over a century, ranging from Bluesman Bobby Parker to singers Shirley Horne and Roberta Flack, jazz masters Buck Hill and Butch Warren, and Go-Go inventor Chuck Brown. The city's great musicians do not always attract the attention that they would in other cities. As the city has changed, generational divides have deepened between those who created a distinct D.C. sound in the 1950s, 1960s, and 1970s, and musicians who call D.C. home today.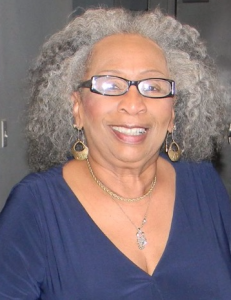 The sun has set on many of our fellow artists and musicians. Their contributions, sacrifices, creativeness, heartfelt drive and imagination helped create and establish the distinct individuality of the legendary DC sound. The D.C. Legendary Musicians has been founded to support and to recognize the accomplishments of D.C. born, raised, and resident musicians. The organization's mission is to draw on those accomplishments to re-establish, re-animate, and re-vitalize the distinct sound of Washington music. To do so, D.C. Legendary Musicians proposes inaugurating a series of events bringing together musicians and entertainers across musical genres and generations. The organization also will sponsor a variety of outreach activities (such as an animated website; Hot Sheet for musicians, promoters, and venue operators; and other social media) in order to encourage musicians old and young to perform together and for one another. Additionally D.C. Legendary Musicians will work with media and social media around town to highlight the work of the great musicians who have lived and worked in the city.
Rev. Dr. Sandra Butler-Truesdale, Chairperson, The DC Legendary Musicians.
Please support DCLM by clicking on the links below to make a donation. We are all volunteers and 100% of your donation will go towards meeting our objectives.
Here are some other ways you can support us:
Honorary and Memorial Gifts

Giving that's done in honor or memory of a friend or loved one.

Sponsor a show featuring a DCLM musician/artist.